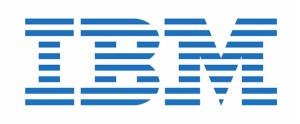 IBM is a globally integrated technology and consulting company headquartered in Armonk, New York. With operations in more than 170 countries, IBM attracts and retains some of the world's most talented people to help solve problems and provide an edge for businesses, governments, and non-profits. StoryTek provides services to IBM in the areas of HPC, Big Data, and Analytics through a partnership with Cabot Partners. As a former IBM employee, I can hit the ground running understanding IBM's requirements.
---

Lenovo is a US$34 billion personal technology company and the world's largest PC vendor. They have more than 33,000 employees in more than 60 countries serving customers in more than 160 countries. A global Fortune 500 company, they have headquarters in Beijing, China and Morrisville, and North Carolina. StoryTek provides services to Lenovo in the areas of HPC through my partnership with Cabot Partners.
---

Cabot Partners began as an alliance between two consultancies: The Calyx Group, specializing in sales, marketing, marketing to investors, and business design; and Vetrei, specializing in IT company business management. Cabot Partners have deep expertise in HPC and Big Data and have a track record of success. StoryTek is honored to be associated with Cabot Partners. I frequently work as an associate or sub-contractor to Cabot Partners depending on the nature of the project and expertise required.
---
StoryTek works with Huawei's Canadian research and development organization assisting with market and technical research, developing whitepapers, and assisting with a variety of technical materials related to new Huawei products in the areas of Hadoop, Spark, and cloud-services.
---
Univa is an innovator in workload management and containerization solutions. Univa's suite includes trusted workload optimization solutions enabling organizations to manage and optimize distributed applications, containers, and Big Data frameworks in a single dynamically shared set of resources.